IVCC, CCSVI, vidéos et échos de murs, première guérie!!!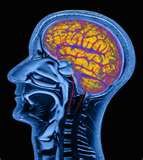 Barre de traduction google indispensable!
Kathleen lynch, opérée il y a 3 mois a vu son neurologue et passé une IRM avec produit de contraste. Résultat: plus rien! Son neuro l'a dite saine et normale: Une première!!!
Elle refait la roue lol!
*
*Echos de murs:
*

*Patrick Farrell via Sandra Whitaker : Please Note this is war between the Neuro's and those who want to treat CCSVI, don't give the other side any intel.

*CCSVI - MS 33 B.R.A.T.S. Back to the good Dr. For #2 tomorrow...

*Patricia McDowell Kimball Margaret Bryant, 72, was dancing around her kitchen on Tuesday. She had just carried two cups of tea across the room, baked a batch of muffins and not used her cane all week.
"I feel absolutely incredible because I haven't walked without my cane for 13 years," said the Oak Bay woman, just home from Mexico, where she had... the so-called "liberation procedure" for multiple sclerosis.
"You hear of miracles, but to actually live one is really breathtaking.


Read more: http://www.timescolonist.com/health/woman+puts+cane+away+after+having+liberation+procedure/3438565/story.html?cid=megadrop_story#ixzz0xkuYpxUF
Afficher davantage
"Liberation procedure" for MS works, Oak Bay woman says
www.timescolonist.com

Patricia McDowell Kimball via Sandra Mcneil : SWI, a Siemens MRI sequence developed by Dr. Haake, is able to accurately determine iron or other heavy metal deposits in the brain. Researchers suspect iron build up occurs secondary to blocked or narrowed veins in the head or neck in MS patients. SWI is the only way to accurately visualize these iron deposits.CCSVI i...s based on the hypothesis of an outflow (venous) irregularity in the head or neck. A blockage or reversed flow in a draining vein will cause a cerebrospinal vein flow rate change. The flow of the veins within the head can only be shown with Flow Quantification MRI or with Transcranial Ultrasound
Patricia McDowell Kimball Kathy Hutchinson, 55, is hoping a new type of treatment for MS could save her life, but Victoria will not fund the procedure, couldn't change out of her nightgown when the photographer came by. The progression of her multiple sclerosis is making it difficult for her to swallow and breathe ...
MS patient battles Victoria to receive new treatment
www.vancouversun.com

Patricia McDowell Kimball It is well established that: 1) CCSVI is strongly and widely associated with MS and this has been demonstrated by using selective venography in centres around the world (USA, Canada, Italy. Poland, Bulgaria, India, Jordan to name a few). 2) CCSVI is congenital in origin and thus precedes the start of the MS disease pro...cess. 3) There are a number of plausible biological mechanisms ...
Afficher davantage

*Ashton Embry - An Open Letter to the Alberta Minister of Health
An Open Letter to the Honourable Gene Zwozdesky, Alberta Minister of Health Regarding the August 6, 2010, Alberta Health Services Report on MS and CCSVI Dear Minister Zwozdesky, I...
Par :CCSVI in MS Toronto

Patricia McDowell Kimball Once not able to stand unaided, within a week of his return to Canada he was able to pick up his neighbour's six-year- old child. His strength, agility, and energy levels have been steadily climbing while his symptoms which ranged from drop foot, slurred speech, numbness, lack of balance and others are rapidly fading away.
MS sufferer rejoices, says procedure might offer cure | Ottawa and Region | News | Ottawa Sun
www.ottawasun.com

Patricia McDowell Kimball I wrote all of the government officials involved, went to a couple of churches besides my own to speak with the congregations and leave letters with pages for signing, other church friends took some of my letters, we all took pages for people to sign, making phone calls, have recently started an MS support group for MSERS, their families and friends, anybody who will listen for two different towns and we are determined to never stop until we get it! Amazing how the word is still just getting around, even in the hospitals.

*Tina Marie Veach http://wikileaks.org/wiki/Wikileaks I say we should contact them and have them investigate the NMSS and Big Pharma's outlook on CCSVI in MS.
Wikileaks - WikiLeaks
www.wikileaks.org

Tina Marie Veach I think we should contact Wiki leaks and tell them about what the CCSVI procedure and let them investigate the NMSS situation and uncover the corruption in Big Pharma and the ties they have together.
Tessa Rushton hoping to get the cog functioning back! perhaps bike riding is the cure :)

*Tessa Rushton via Sarah Rainbolt : Sarah Rainbolt Okay - so it's not running yet but I have to say I give credit where credit is due and I honestly respect that they want to be sure on how best to test for blocked veins pre-surgical intervention. Buffalo ran into trouble before they were trained and now things are run properly there :o) Now on the other... hand there's no excuse to throw your hands up on that and wait forever! Get trained by Zamboni like Buffalo did and lets MOVE on this!!
Judy Capstick-Keagan Having one's veins unblocked is a fundamental right that is being restricted by the Medical and MS society establishment.
Hundreds of Canadians have gone out of country, because they have MS, and need treatment, a treatment disallowed in Canada because they have MS.
The Multiple Sclerosis Society of Canada has not been a... source of accurate, up-to-date information about MS.
Linda Foucher Linda Foucher Nicole Gélinas
organise notre rencontre (ce qui inclut tous les amis FB qui le désirent) aura lieu ce vendredi 27 Août au resto-bar Le Napoléon 3200 chemin Gascon à Terrebonne à compter de 18h. Si vous compter y faire un saut, écrivez vos noms si-après. Merci bcq... j'aimerais avoir enfin ...la chance de ...vous rencontrer!! il y aura des libérés des futurs libérés de la Pologne , du Costa Rica ect..