IVCC/CCSVI, vidéos et échos de murs de ce samedi.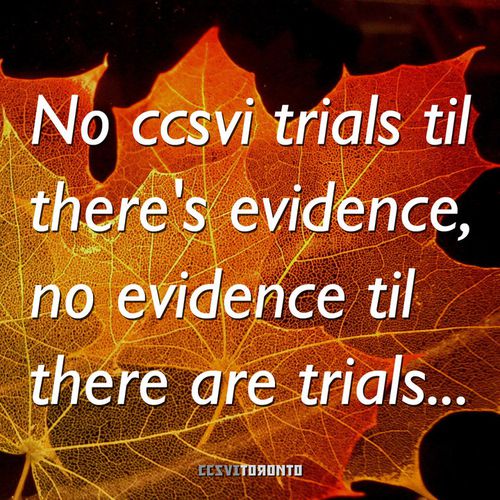 Barre google de traduction indispensable!
Autre interview du premier Brad Wall à la tête de la province canadienne de Saskatchewan, qui le premier au Canada a décidé de lancer une étude sur la ccsvi pour pouvoir opérer les Canadiens dès 2011 dans LEUR pays.
Une autre!
Encore une!
Brad Wall à une conférence récente sur la SEP:
Une vidéo de gestes anti douleurs SEP.
*Echos de murs:
*Deb Turcotte
SASKATCHEWAN CCSVI MEET & GREET, SUNDAY SEPT, 12th, 5 Post Procedure Speakers, BIGGAR COMMUNITY HALL, 11am- 3:30pm Cost 10,00 per person Send payment, with your name to Box 1766, Biggar Sask, S0K 0M0 TELL EVERYONE !

Deb Turcotte Lunch is included in the 10.00 I forgot to mention that!! Sorry! We are all volunteers doing this, just so you are clear on this people. we just want to spread the word and help some people. If there are any monies left over after paying the bills for the hall and lunch etc sots for holding the meeting, it will go to someone that is in dire need of CCSVI Treatment now.
Beverley Rothstein I BELIEVE!....I am whole, perfect, strong, powerful, loving,harmonious
and HAPPY!

*Tessa Rushton migraine is coming back :(

Tessa Rushton I can't give up - I can't work because my cog is bad... the stress is making me sicker & I'm afraid of the veins closing up because of it - i'm doing all that I can to try to stay calm- but man, it's hard! when my last paycheque is next week and I have no other income source... I'll be forced to work & they'll be happy... when I get even sicker ... bastards
Tessa Rushton If I didn't have to keep fighting idiots, I'd be healing a lot faster! Bastards begone!!!!!!!!

Tessa Rushton yay... rum cured my migraine - off to bed now *yawn* night my friends :)

*Flowers4MS
I have news from Georgetown.
Dr. Lee answered my message this morning and when I asked him if he had bad news to give me, he wrote me these words:
"It is NEITHER a bad news NOR good news; this is a mandated procedure to check the preliminary/interim results before we proceed.

*Yvonne Andersen
Okay, I have to admit something. Angioplasty has been hell on my body this week.

Yvonne Andersen
Before angio I would sleep through the day in the nice cool AC when it was hot like it has been. I would lie there reading a book or watching TV. Cool as a cucumber. Post angio = I have so much energy and I'm sweating like a pig! (yes I... know Christopher, pigs don't sweat!) I haven't had to spend money on anti antiperspirants for years and now the angio is MAKING me spend that money to not stink up the place! So, for no other reason other than sweating, I hate angioplasty. Maybe I should call Dr. Freakman and give him this reason for everyone to STOP considering this. NOT!!!!!!!

Heidi Maria Gale lmao!!!

Barbara Hickling Morrow I'm sure Dr Hoax and his buddy Dr Pfizer were only thinking of you!

Kevane Bona Stronge i used to never have to use antiprespirants and since angio - a whole new story heehee

Brenda Raven LOL Yvonne, I went out without deoderant yesterday, never used to be an issue, now I think I should keep some in the car just in case!
Brenda Raven had the procedure for the privilege of being smelly :)

McLaughlin LaVonne I'll take it so long as that isn't ALL I get back!!

*Francine Deshaies QUI PEUT RÉPONDRE À LA QUESTION DE PIERRE MOREAU?
La plupart des gens qui ont reçu l'angioplastie avait une certaine mobilité et moi je suis quadriplégique, alors j'aimerais beaucoup savoir si ce traitement pourrait m'apporter quelques bienfaits, genre un regain d'énergie.

WHO CAN ANSWER PIERRE MOREAU'S QUESTION???
I have... been disgnosted with MS 25 years ago and I am now quadraplegic. Is there somebody in my situation who had the angioplasty. I am on the list to go to Albany but i would like to know if it is worth it ( description of improvment ) and how much is it.

Sebastien 義真 Cyr talk to Steve Garvie on Facebook he had lost a lot to M.S and regained also a lot from the procedure he would really be the one to talk to

Brenda Deblois oui moi aussi j'aimerait bien savoir !! je suis de plus en plus dépendante des autres et avec la nouvelles que j'ai recu et qui m'attend dans quelque temps ..alors oui moi aussi je veut savoir si il y à de l'amélioration ..oui je sait ont à plus rien à perdre au point ou ont est rendu :(( mais il y à la question monétaire à penser aussi !!!
*
CCSVI in Multiple Sclerosis

Susan Clement-Beveridge And my brother called into the Ottawa's CFRA radio show today the"Chat Room" to give his support and comments on treatment in Canada PLUS his Dr GP called in as well showing his opinion and views in support of CCSVI too... WOW thanks so much!!! :)

Margaret Brandt I had the ultrasound and venogram/procedure done on Weds and Thurs. They found no blockage with ultrasound. Dr found mild narrowing only on right jugular vein with venogram and tried ballooning it but says it was unsuccessful. I am disappointed, what should I do next?

Margaret Brandt South Bend, IN

Carol Schumacher Margaret, If I may, wait a little while, and figure out who are the best IRs in your area and go for a second opinion next year. the SIR meets next March and begin some documentation, discipline and standardization. they are just learning at this stage.

Alison Langley I'd like to take this opportunity to thank Saskatchewan Premier Brad Wall for taking care of the people of his province.
Too bad the government of Ontario and the rest of Canada couldn't follow suit.
I use to be truly proud to be a Canadian and proud of how they took care of other countries even going to war for them.
Now... I feel like I'm from another country that is all about money and politics.
The government won't let doctors relieve my pain by a simple day surgery that would change my quality of life.
So more and more I see the wealthy get the health care they need and the poor suffer.
This whole thing adds up to a political and pharmecuitcal conspiracy. I feel the MS Society is being very greedy not wanting to give up all the income our disease generates.
I am sure that when the public gives so much $$ they thought it was to help people with MS, not to line someone`s pockets.
SHAME on you Canada.
D. Shea Ontario, Canada