IVCC/CCSVI, vidéos et échos de murs de ce mercredi.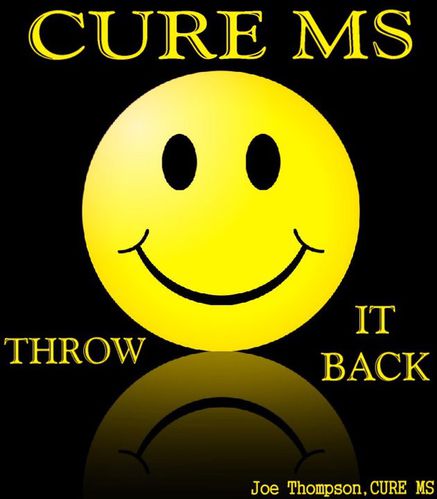 Barre google de traduction recommandée!
Petite vidéo médicale sur les cellules...

*Echos de murs:
*Nicole Gélinas
Bonjour à tous et merci pour tous vos encouragements pendant mon séjour au Costa Rica! Je suis présentement chez mon frère à Montréal, quelle joie! Dans +/- 1 semaine, j'aimerais bien avoir la chance de rencontrer tous ceux qui sont dans ce coin avant de repartir vers mon Rouyn-Noranda natal. Pour l'instant, après une nuit de 3 heures, je récupère... zzzzzzzzzzz xox

*Kuwait CCSVI=MS starting community to MS Liberation research and treatment Lubna will do her second angioplasty today at 7.30 AM . I will be there :)

*Michelle Walsh
if you want to REALLY make a difference then stop giving money to the MS societies and give money to people who are trying to raise $$ to go abroad for Angioplasty 100% of your donations goes to help someone with MS and not to high admin costs or pocket lining.

*Ken Torbert
MS Society of Canada - Alberta Division Lethbridge: The Lethbridge & District Chapter MS Society is putting on a Telehealth Conference at the Chinook Regional Hospital on CCSVI on tonight at 7:00pm. For more information on this conference please contact Ann Stewart at the Lethbridge & District MS Society at 403-328-7002

*Danielle Macrel Vermeersch
Messages, cadeaux, coups de fil,MERCI encore à tous!!!!
3 EN 1 hier après midi : RDV chirurgical reporté en octobre en hôpital et non plus en clinique.....y'en a marre mais j'y ai droit, c'est l'essentiel!!!!
*ms-ccsvi-uk

Michele: we have to the end of the week to make a little more impact on the Scottish petition... one last little push might make a difference. Audrey has tired herself out and is unable to motivate any more people... can you? See the link on the left under the logo... Thanks
*Chloe Emm Letter from BC Ministry of Health re: August 11th meeting. No wonder BC is lagging behind the other provinces in moving this forward (see first comment below).
Chloe Emm
On Tue, Aug 24, 2010 at 11:39 AM, Health, HLTH HLTH:EX <HLTH.Health@gov.bc.ca> wrote:

Thank you for your email addressed to Honourable Kevin Falcon, Minister, regarding the meeting that took place on August 11, 2010. I have been asked to re...spond on his behalf.

This meeting was attended by myself and other Ministry of Health Services executives, UBC clinicians, the MS Society, the Reformed MS Society, the College of Physicians and Surgeons of BC, the Michael Smith Foundation and Health Research, and the British Columbia Medical Association. This meeting was a follow-up to an earlier meeting of this group who agreed to reconvene periodically and update each other.

Based on results published to date, there is not enough evidence to say that obstruction of veins causes MS, or to determine when this obstruction may occur in the course of disease. Indeed, Dr. Zamboni, who pioneered this research, has cautioned that people with MS should not rush to seek the surgical procedure to unblock veins until the proper clinical studies have been conducted.

As with any experimental or new procedure, our medical experts will evaluate the clinical research as it becomes available. Once it has been established that the procedure is safe and effective for British Columbians, a funding decision around CCSVI will be made.

The Ministry of Health Services, MS clinical leaders, College of Physicians and Surgeons, and MS Society will continue to work together both provincially and nationally to assess the evidence being accumulated on whether this is an important breakthrough treatment for patients.

In closing, I appreciate you taking the time to write regarding your concerns.

Sincerely,

Valerie Tregillus

Executive Director

Primary Health Care

Sandie Paluc No wonder we feel so apathetic about our chances of moving forward!

Chloe Emm I know. Guess they don't give a damn about us and want to force us to live with significant vein abnormalities. :-(

Amy Gaylord-Preston I've heard this supposed quote attributed to Zamboni before, and I think it's being taken out of context, or not quite what he said. Can anyone confirm? I remember him saying we shouldn't rush to leave our own countries, because we should be treated at home, or something to that effect. Even the quote that was taken out of context, was a long time ago now. Much has been learned since then.

*CCSVI at UBC MS Clinic - Information and Support What should we do if we raise more than our treatment costs? The easy answer is to pass it on to someone else or other CCSVI research, of course. But what about holding on to the extra to pay for physio or even a trip back in case of restenosis? Or, if our MS continues to worsen in spite of the treatment, is it OK to u...se those funds to help with therapy in the future? ~Sandra

Maria Meszaros Dekleer for sure because it is still part of the treatment it is aftercare costs. as long as you do use it for that only. :)

Dawn Lazelli
I think it's fair and ethical to keep the donations made to you for the treatment, whether those dollars go to the procedure itself or to other CCSVI and MS care. People are making the donation to help you through a financial hurdle and to ...*improve your health*. They want to see you better, they care about you, and that's why they donate. There are indications that follow-up care and other procedures may be necessary to improve your health, so holding onto the extra money is certainly warranted. There are always opportunities to give back should time go on and you no longer have a need for the funds.

*Jenna Machala I wonder why it is so pertinent to establish the connection between CCSVI and MS; does it mean if there is no relation we can just suffer the stenosis and live with the bad flow till we die.
Who cares if I have MS, I do know I had CCSVI and I got a treatment for my vascular malfunction.I will still have MS but my body ......will also have a proper flow and maybe thanks to that I will be able to walk again, have no cramps or dizzy spells and my vertigo will not keep me in bed for months at the time.
So, please tell me, how important to us should be the relation or connection of both. My understanding is if I were a diabetic I would be treated for it regardless my 2 bypasses, and 3 angioplasties; they would not denied me the necessary treatment for it.
Logic speak for itself, shouldn't we follow the logic for once?
See:
Forum on Health www.forumonhealth.com
Afficher davantage
Forum on Health
www.forumonhealth.com

**Nadia Filion After how long sceptics won't say it's a placebo effect??
*CCSVI in New Zealand
Can MS be understood, no, but it can be experienced
(K.B)

CCSVI in New Zealand CCSVI AUSTRALIA Attached is brief summary of the proposed trial to be conducted by MS Research Aust. I am interested in people's thoughts on 1) how they appear to be only testing MSers in remission ('without residual disability') and 2) what constraints there are using the doppler ultrasound to 'independently demonstra...te whether there... is a significantly higher prevalence of venous drainage abnormalities on PwMS.' Kerri
Abnormal venous drainage of the brain and spinal cord in patients with MS www.msra.org.au
Investigators A/Prof Brian Chambers, University of Melbourne Ms Heather Cameron, Austin Health (Sonographer) Ms Jayne Chambers, Austin Health (Sonographer) Prof Richard Macdonell, Austin Health Fundin
Afficher davantage
http://www.msra.org.auInvestigators/
www.msra.org.auInvestigators

*Tessa Rushton i LOVE my bicycle! ... what an awesome day & an awesome ride :) I'm coming back, by popular demand! LOL

*Jenna Machala
VIA:Shelley Black
PEI Premier Robert Ghiz is the premier demonstrating the most logic, ethics, and compassion. He is actually considering adding angioplasty treatment for CCSVI to the list of provincially insured services rather than just express an interest in funding clinical trials.

*Sarah Rainbolt I'm getting better from my fall :o) No more trying to worry about a phone call when I'm near the top of the stairs with my walker... lol

I have a migraise today that's killing my right eye ball grrr I hate that I feel pressure systems coming in.

Giuseppe Joe Cirillo Anna I felt that way for a while myself . I felt the best today I felt in weeks I think the awfull heat/humid weather didn,t help. Anxious to see what my scan will show! This is why I feel it's so important for research to start Not if CCSVI treatment works or not we already know it does! but why it works immediatly for some and others have ups and downs? Sarah I have no idea of cost for another procedure I just hope it,s economical.