IVCC/CCSVI, vidéos et échos de murs de ce lundi.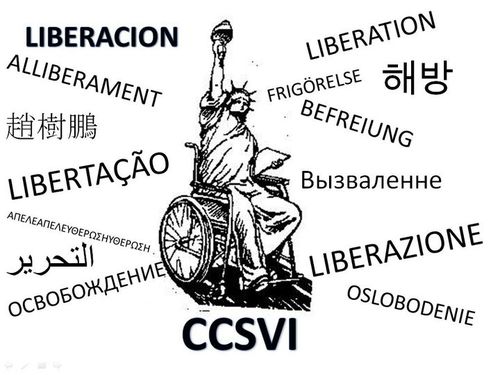 Barre de traduction google indispensable!
Explicarion et éloge de la théorie de Zamboni!
Autre style mais même message!
*Echos de murs:
*Post-Liberation Updates Happy news!! We have more people to send off to a happy place, where they go to come back as whole new people, with a whole new outlook on life!! Glenys Sasani Wood, Heaven Johana, Shirley Rensha and Janic Grondin. Our hats off to you, and we wish you a very healthy and happy return!! :)
*Maryland USA MS CCSVI Group Attention all citizens of Maryland who have been treated or will be treated for CCSVI: An MS sister needs your help: Shelley Black is one of 4 CCSVI advocates participating in the firstCCSVI Working Group meeting hosted by the MS Society in Toronto on September 20th. The working group will be comprised of 4 CCSVI advo...cates, 4 medical professionals and 4 MS Society board members. (SEE below Request)

Maryland USA MS CCSVI Group I had to "unlike" Montel Williams again today for the third time. He just milks his MS for all its worth and all the money he make off of idolizing, suffering MS patients. People are dying and he posts about his latest QVC "Heath blender" or a "Poker" game. There are a lot more real tears than his crocodile tears for... pity. Heavy sigh.
Linda Dykas Hi everyoen. I saw my IR today - wonderful man and his team is great. My liberation is scheduled for 9/27 at 1pm in Tampa. Praise God!

*Tessa Rushton Ashton Embry: "..Dr Simka has tested over 600 patients and found that 97% had CCSVI",Answers please for anyone with a negative doppler scan.

*Patrick Farrell
Shelley Black is one of 4 CCSVI advocates participating in the first CCSVI Working Group meeting hosted by the MS Society in Toronto on September 20th. The working group will be comprised of 4 CCSVI advocates, 4 medical professionals and 4 ...MS Society board members. Shelley is requesting that anyone who has had the angioplasty treatment for CCSVI send her a treatment testimonial so that she may bring as big a stack as possible with her to present to the working group. Shelley's email address is shelley@zingsphere.com. Despite how you may feel about the MS Society, the advocates going there will be doing everything in their power to fight for your rights!

Diana Gordon I was invited to be a part of this, but because my schedule is so unknown, I can't commit. I was rejected by them, more than a month ago, so needless to say, I was surprised to have the e-mail sent to me at the end of last week, inviting me. Unfortunately, I have no choice to decline. I will send Shelley my testimonial that I sent to Mark Lane, as that explains everything I have experienced.

Steve Garvie Nice to see others advoating for this , hope they help move thecause foerward.I guess my invite got lost in the mail.LOL!

Judi Palumbo I hope they can make a difference and this isn't an attempt to co-opt supporters of CCSVI. I'm a real cynic when it comes to things like this. Have seen too many instances where subtle manipulation and pressure are used to try and influence perceived leaders of a group that is not being "cooperative." The fact it is being hosted by the MSS just makes me even more cynical and wary.

Diana Gordon
I sent her the testimonial I prepared for Mark Lane, and she said that's exactly what she needs. :)

The MOH in Newfoundland tomorrow... I can't wait to hear what comes of it; whether Deb Matthews attends it herself, or if she sends a repr...esentative. I so wish I could be a fly on the wall.
Diana Gordon For the CCSVI Working Group, in my e-mail declining it, I did ask them if there were some way I could contribute, even if I won't be attending the meeting that day. Now, I await their response.

Steve Garvie I would like to knoe who the so called medical eperts are,are they more so called scientists with neurological backrounds and ties to big pharma?Hope not.I would be sceptical enough to say they are doing this to try and prove they care enough to meet.I still hope for the positive , but fear more games from the ms people.Hope our advocates are strong and leary.

Jeanine Baker The advocate I know is smart, savvy, leary and STRONG!

Steve Garvie good , makes me feel a little better

*Christopher Alkenbrack On page 24 and 26 of Maclean`s Magazine (September 20, 2010), there is an amazing article by Anne Kingston entitled "Liberation Therapy Still Locked Away". She discusses the fact that the CIHR had a closed meeting about their decision....no minutes or audio recordings of the meeting are available. No member of the pane...l is allowed to talk about what happened behind closed doors. Pretty interesting, eh ?

*CCSVI - MS 33 B.R.A.T.S. Sorry all that I haven't done much here lately. I'm doing well after 2nd procedure. The MonSter has still been letting me know it isn't going anywhere. That said, I do LOVE the quality of life improvements thanks to the procedure!!!