IVCC/CCSVI, vidéos et échos de murs de ce jeudi.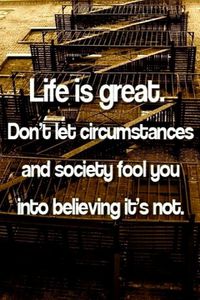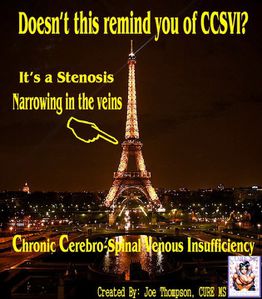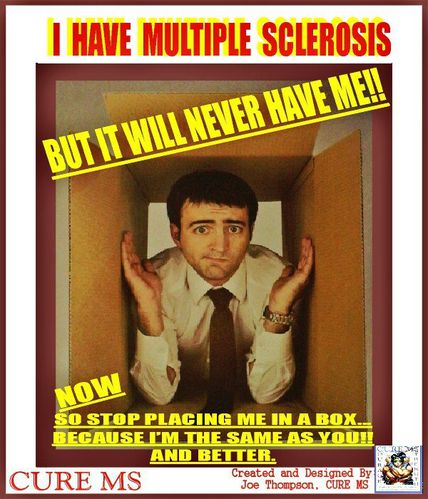 Barre google de traduction recommandée!
Retour de Dawn qui réexplique la procédure simple de l'angioplastie après avoir rappelé les nombreux symptômes de la SEP. Elle va se faire opérer en octobre et demande une aide financière car elle manque de moyens. Les Canadins ont moins de tabous que nous, collectent des fonds pour leurs compatriotes.

Ginger MacQueen, opérée, nous fait une mise à jour 5 mois après son OP! Je remets d'abord sa première vidéo après l'OP. Il y a eu un opeu d'inconfort avec les stents, mais elle a fait des progrès en marche, elle remet des talons, son goût et son odôrat sont améliorés. Elle refait du vélo. Elle a beaucoup plus d'énergie, sa mémoire va bien. Ses mains et pieds ont changé d'aspect et sont chauds et sains. Elle parle d'un projet de course à pied avec Denise Manley (dont l'arSEP menteuse, via son médecin officiel, disait qu'elle allait très mal!)

Mise à jour: ses muscles à droite doivent encore progressser avec la kiné. Elle dit aller très bien, ne plus avoir de symptômes SEP. Elle met l'accent sur la nécessité d'informer sur Zamboni et la ccsvi. Elle fait partie, avec Denise, des très actives CCSVI sur facebook. Elle remercie la presse d'avoir informé, ses amis SEPiens d'avoir témoigné en vidéo et écrit de nombreux courriers et mails aux politiciens et médias. Elle dit qu'il faut continuer à en parler aux neurologues et politiciens, à notre société SEP, insister.
*Echos de murs:
*Francine Deshaies Combien de gens ont eu l'angioplastie?
Seulement écrire votre nom, la date de l'intervention et l'endroit.

*Ken Torbert
Marsha Mays Dr. in Florida opening in Sept. for procedure. He's not accepting any insurance doing it only on weekends. The cost will cover all testing ,procedure. He will expects to have a neurologist on site as well. The cost approx. $2,000 he is in it because he knows that ccsvi=ms. Please let myself or Ginger know if you are interested. He wait long has 35 people, and opens up again in September.

*Paul Dye We're trying to spread the word about CCSVI. Some friends are putting together wrist bands to wear and give out. Here is what will be on them

Red/Blue swirl
CCSVI=MS on 1-side
www.ccsvi.org on the other side

Paul Dye And here is an interview from the horses mouth telling how corrupt the FDA really is. No wonder people are dying left and right from approved therapies with no benefit.
The FDA Exposed: An Interview With Dr. David Graham, the Vioxx Whistleblower

*Diana Gordon
So I don't have to send out individual messages, could everyone who is at 1, 3 or 6 month post-angioplasty, please send me your updated EDSS Scores?

*Michelle Walsh
Tonight Ginger MacQueen on Alberta Prime time TONIGHT 7pm MST
•Calgary: Channel 13, Cable 13
•Edmonton: Channel 9, Cable 9
•Bell Express Vu: Channel 267
•Shaw Direct: Channel 351
•TelusTV: Channel 9

*Tessa Rushton Please do NOT support Cruisin' at the Dub A&W MSS society fundraiser AUGUST 26, 2010!

*Tom R. Peterson Please WE NEED YOUR HELP! to make angioplasty to treat CCSVI available for all
Canadians. We are targeting the Ontario Health Care System with a legal
challenge under the Charter of Rights and Freedom. We can scream and
yell all we want. No one will listen. No politician will go first.
We need a JUDGE. THE LAW... IS ON OUR SIDE! First Ontario.
Then the rest of Canada There will be costs due to legal fees and to
pay for the appearance of expert witnesses. We NEED YOUR DONATIONS so
that we may persevere. NO AMOUNT IS TOO SMALL. All of us are stricken
with MS ourselves. All funds go directly to support our common cause.
http://angioplastyforall.com/

*Arne Kaminsky European Charcot Foundation Symposium, ECTRIMS
2010 Göteborg
Oct. 13, 2010 12.30–14.00 "Chronic Cerebrospinal
Venous Insufficiency Relation to MS?" http://www.charcot-ms.org/dbimg/ECF%20Satellite%20Symposium%202010.pdf

*Yvonne Andersen
Returned phone calls most of the day today to people who I wasn't able to get back to after my CTV interview as well as did follow ups for the ones I had called before my move. Everyone who I have spoken with as of today is now on a waiting list! :-) YAY!!!!!!!

*Yvonne Andersen Could someone PM me the info on the clinic in Mexico? I have someone who would like to go there and I don't have it. Thanks!

*Ralph Scarabino Just love the pills & needles,it's like your saying let's give them up !! I agree,hopefully we can get a natural way of treating this disease !! For now it looks like ccsvi is the way to go !! I know one thing I'm tired of suffering & seeing others suffer too,time to get help !! Love Ya & God Bless !!

*CCSVI ATLANTA We have completed our first month of scanning for CCSVI. To date, in 95% of individuals with a prior diagnosis of MS, significant venous insufficiency was detected. (continued)

CCSVI ATLANTA
In addition, two individuals who do not have MS were also found to have CCSVI. One has had chronic migraines since a car accident several years ago, and another suffers from a sensory neurological imbalance not affecting motor nerves (or m...uscles).

And a tremendous round of applause and appreciation to all of you who came to our facility, many against the advice of neurologists, who simply wanted to know if you indeed had a circulatory imbalance of CCSVI!

Your heartfelt courage has been an inspiration to all of us at CCSVI Atlanta, and it has been an honor to be of assistance to each and every one of you.

And kudos to our sonographer, who with steadfast determination, spends over two hours on each exam.

Kathy Meeler Doswell I was one of the 95%. Yea! I wholeheartedly recommend CCSVI Atlanta. Everything from communication to procedure was of the utmost professionalism. This was the beginning of my journey to liberation. I am so thankful for each and everyone at CCSVI Atlanta.

Mary Kay Schwanitz Gwinn The 5% that did not have venous insufficiency did they have the typical MS symptoms? Numbness hands and feet, trouble walking?

CCSVI ATLANTA
Responses to some questions:

Regarding reporting results - we are not set up as an IRB, which is what would be required to do an official study that could be published.

Treating – We are only doing the Doppler Ultrasound testing for CCSVI
...
Out of state patients – Yes.

Insurance – At present there is not an approved code for ultrasound testing of veins in the neck region. Without a recognized code it is unclear whether or not insurance will reimburse. For this reason we do not accept insurance assignment. We provide a receipt with an explanation of the procedure that one can file with an insurance company and request reimbursement.

CCSVI was not found in an individual who does have MS symptoms. On a previous study there were indications of narrowing at a deep cerebral vein junction. There is also the possibility of stenosis or blockage in the azygos or lumbar, iliac, or renal veins and was recommended that further testing be done.

501©)(3) status is still pending and we hope to hear back soon from the IRS.

*Patricia McDowell Kimball Manitoba's Health Minister Oswald: "We need to talk about working together on how to do this instead of wasting time on a whole bunch of small studies. We would hope that patients from across the land would be involved and that would include Manitobans as well. We know [MS patients] are very passionate and they want an...swers and I believe they deserve answers,"

Patricia McDowell Kimball Miller said he is also frustrated by neurologists who have dismissed the treatment outright."I think pride has come into it," he said.Miller said MS patients and their physicians should have more "decision-making power" over their preferred course of treatment, rather than being tied down by an "overly bureaucratic" system.