IVCC/CCSVI, vidéos et échos de murs de ce dimanche.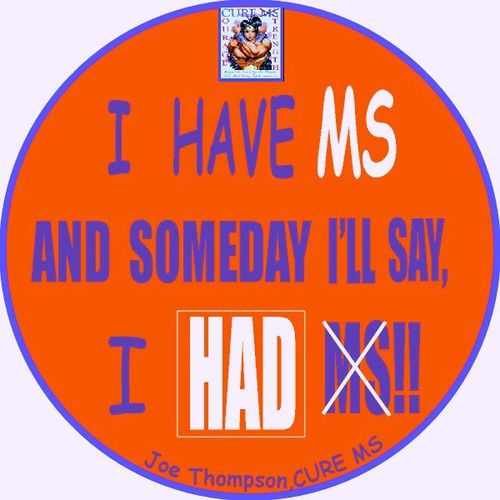 Barre google de traduction indispensable!
Une vidéo de rencontre de quelques libérés facebook/ Je suis amie avec la quasi totalité, on voit Denise Manley, notamment.
Un reportage TV qui dénonce la criminalité des labos pharma et leur emprise sur le gouvernement US.
Une autre vidéo sur le sujet!
Avant procédure!
Après procédure, sans douleur (ballonnet): plus de clarté dans l'esprit, babinski disparu après 25 ans de symptôme (on ne peut pas tricher là) Plus de spasticité, bon équilibre.

*Interview de Sonia Arsenault:
Mark Lamp alias Irishbear, qui est aussi dans mes amis, opéré et Libéré! Plus bas, en échos, retrouvez ses paroles! Procédure indolore. Sa vision est excellente (en diplopie avant), son esprit aussi.

Nouvelle vidéo de Kathleen Lynch, elle est fière de faire partie de cette famille de SEPiens qui se sont libérés. Youtube lui a proposé d'être rémunérée pour pour ses vidéos, elle accepte et reversera l'argent qui sera à disposition pour ceux qui n'ont pas les moyens de se faire opérer!
*Echos de murs:
*Christopher Alkenbrack Dr. Godley: Funny that you can explain MS better than one of the head neurologists in B.C.

Christopher Alkenbrack Dr. Godley: Excellent description of CCSVI.

Lorin Powell The neurologists are just like the Little Dutch Boy.
Why can't they just pull their finger out of peoples heads?

Christopher Alkenbrack Dr. Godley: You`ve put this whole discussion into a very realistic perspective. Thanks.

Christopher Alkenbrack Dr. Godley: I`m really surprised that you say 1/3 of the patients have deteriorated.

Christopher Alkenbrack In wonder how he came to that conclusion without actually interviewing ALL of the people who have sought treatment overseas or south of the border.

Anna Delorme We commented on that on the UBC group and I was saying it would be nice if they could tell us their source for these numbers. None of my fb friends have gotten worse. None.

Mark Lane When did Dr. Godley state this? I am also very surprised! I personally haven't heard of anyone who has deterioriated following treatment.

Christopher Alkenbrack He stated it live on an interview this afternoon out of Halifax. I was stunned.

Mark Lane Anybody ask him why he would say that and more importantly where he got that information? He's on Facebook.

Anna Delorme I've only heard of Rici from TIMS that got worse but that's because they did something during treatment that messed up his valve or something??? Someone can correct me if they know the details.

Mark Lane I see from Dr. G's Facebook that you did ask the question Christopher. Thks. I look forward to the answer.

Perry Goodyear hes got different info than me,i havent heard of anyone yet,if there was bad news from treatment the neuros would have let us know before now they would love some negative feedback

Pam Little I need to go listen to this interview you all are discussing... I will tell you for certain that there are a few of us (me included) that are worse after CCSVI treatment. No way 1/3, but there are some of us.

Diana Gordon Pam, are you saying you are WORSE after your angioplasty? In what way? Are you sure you haven't restenosed?

Perry Goodyear sounds like restenosed,she should get this followed up on,did you have stents or not

Christopher Alkenbrack Thank you Dr. Godley, for given the REAL information....even though not all of it is 100% positive. We need a realistic view - not just the cotton candy version.

Christopher Alkenbrack I`m glad that Dr. Godley is back on the air.....he`ll be able to correct some of the misinformation that was given by Dr. Traboulsee.

Christopher Alkenbrack This interview should have been played on Comedy Hour, and not as a serious take on CCSVI and MS.

Christopher Alkenbrack Dr. Traboulsee - Zambonia never said that he had the final answer. Only you do. You do procedures all of the time in Canada that do not undergo "double-blind" studies.

Christopher Alkenbrack Dr. Traboulsee - It`s not true that all of the patients stayed on their MS therapies......get your facts right.

Christopher Alkenbrack Dr. Traboulsee - Well, we are over 1500 Canadians who have had the treatment. Even if we have to mortgage our homes, we are gaining our health....so it`s like....kinda worth it.

Christopher Alkenbrack Dr. Traboulsee - Dr. Haacke, and Dr. Hubbard have addressed the question of the German and Sweedish studies, and they actually PROVE that CCSVI exists. The neuros didn`t know how to read the information that they were looking at. It sickens me that you are given air time, and mislead so many people.

Christopher Alkenbrack Dr. Traboulsee - Give it up, your number of mistakes, and the misquotes and misreadings of the studies are virtually ridiculous.
Christopher Alkenbrack Dr. Traboulsee - Canada is being very rapid....lol.....we are eating the dust from the research.

Christopher Alkenbrack Dr. Traboulsee - mistake four - "The equipment is not available in Canada". They use the imaging techniques in several clinics. Barrie Vascular Imaging has the right equipment, AND they have three trained technicians who have been to Italy for the training from Zamboni himself. Get your facts right....this is the 4th mistake in less than 5 minutes.

Christopher Alkenbrack Dr. Traboulsee - mistake three - you are not the only ones using venograms.....wake up, they are doing this in Bulgaria, Poland, etc, etc.

Christopher Alkenbrack Dr. Traboulsee - mistake two - we seen some cases (only one patient) had a dislodging of the stent. There are many other patients (hundreds of them) who have had stents in their veins. Fear-mongering technique used by Canadian neurologists.

Christopher Alkenbrack Dr. Traboulsee - mistake one, the treatment is not available in North America....there are several clinics in the U.S. doing the procedure....
Christopher Alkenbrack Dr. Anthony Traboulsee - his reviews on RateMDs.com....less than promising....and these are the guys that are at the forefront of the research into this disease. Lots of brains (according to them), and little patient empathy. Never met him, just relaying the info available on him online. http://www.ratemds.com/doctor...-ratings/950214/Dr-Anthony-Traboulsee-Vancouver-BC.html
Afficher davantage

Dr. Anthony Traboulsee : 6 doctor reviews - Vancouver, BC
www.ratemds.com
Christopher Alkenbrack It`s starting in 30 minutes folks. Don`t miss it because you can`t calculate your time zone....here is the information that you will need. Hope their servers can take the traffic from all of the listeners online !

11:00 a.m. Vancouver (Pacific Time Zone)
12:00 p.m. Mountain Time Zone
1:00 p.m. Central Time Zone
...2:00 p.m. Eastern Time Zone
3:00 p.m. Atlantic Time Zone
3:30 p.m. Newfoundland Time Zone
Afficher davantage
CCSVI Debate between Drs. Godley and Traboulsee
Lieu :http://www.am650radio.com/

*Michelle Walsh
If you live in Saskatchewan, Canada or close to Biggar from Alberta get your butt to our INFO session on September 12th this is not happening anytime soon in Canada we are all sharing our experiences on this from all the places we went to and we all are feeling better its the truth.

*Mark Lamp I had my Doppler yesterday.GUESS WHAT? MY jugulars are abnormal. I have reflux of blood detected. Leaving the hotel in an hour for venogram with balloon dilation (Liberation Procedure).
The vascular specialist is very conservative so I would be shocked if he places a stent. Also, I want to thank everyone for the support..., prayers, and nice comments..
I love you guys!
MJL 8/27/10 0755
Afficher davantage
vendredi, à 13:52

Mark Lamp I have been LIBERATED!; procedure was quick and virtually painless. The venogram revealed a 60% blockage of the right JUGULAR which was dilated with a #16 angioplasty balloon. Follow up revealed good, patent veins. My vision is VERY CLEAR! I love all of you and you will NEVER KNOW what the love and support means to me.... Namaste.
MJL 8/27/10 (My OTHER B-day :)
Afficher davantage
Hier, à 01:24

*CCSVI - Egypt Now booking for the November 25th - 28th shift of angioplasties in Alexandria, Egypt.

*Kara Sauble As I reflect on my life, I see that there has always been something hendering me at least slighty, born with congenital nystagmus with no explanation, easily fatigued at a very young age, bad headaches starting very young, then optic neuritis at age 26... what does that all mean? I will be tested for ccsvi soon.

*Christopher Alkenbrack Hey Patrick.....what do you think of this one ?

A Canadian researcher from Saskatchewan proposed, in the 1990s, that MS was caused by reduced blood flow. "While a scientist at the Cameco MS Neuroscience Research Centre in Saskatoon, he hypothesized that reduced blood flow could be the cause of MS lesions in the brain a...nd, consequently, lesions may be prevented by in...creasing the blood flow."





How long will this scandal continue in Canada before we move MS out of the arena of he neurologists and start actually helping patients ?

http://www.ottawacitizen.com/health/Launch+clinical+trials+immediately+researcher+urges/3452379/story.html
Afficher davantage
Launch MS clinical trials immediately, researcher urges
www.ottawacitizen.com

Patrick Farrell
Dr. Knoxx is a doctor of physical therapy, not a vascular docto or an IR and is the director of the MS$ociety in Saskatoon.
If she runs the research, it's doomed to failure and likely subject to skew.
Took me less than 20 seconds to find out ...what this "researcher's" medical speciality and provence was.
The press just get a quote and run with it, not looking at the source.

Michelle Walsh Christopher this was when Saskatchewan was under "Communist" NDP ruling this doesn't surprise me in the least to hear this but it makes me mad and very thankful we have Brad Wall now. Thank you for this:-)
Kathy Schwindt-Huget Im personally not impressed with any political party right now on this issue.....somebody grow a spine!