IVCC/CCSVI, vidéos et échos de murs de c vendredi.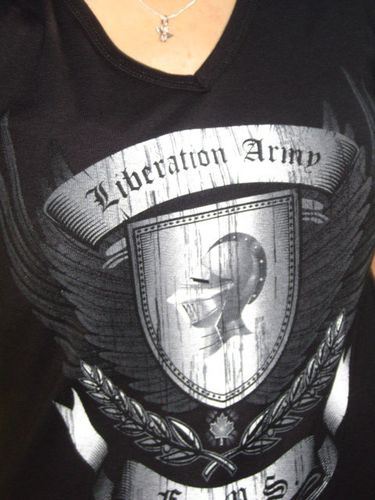 Barrre google de traduction indispensable!
Dawn remercie son premier donateur qui va lui permettre d'avoir les moyens de partir se faire opérer!
Petit coucou de Kathleen après des mois d'OP. Elle a assisté à une réunion et témoigne de sa transpiration que l'OP a réussi, petit clin d'oeil!
avec le témoignage de Ginger MacQueen qui refait du vélo et vend ses toiles sur ebay pour que d'autres malades puissent partir se faire opérer!
Une réunion interview de politiciens:
*Echos de murs:
*Patricia McDowell Kimball via Nadine MacNeil: ?... have to step up and support Nova Scotians who are seeking a better life through this treatment," said MacLeod. "The costs to our health care system, and the financial burden placed on families only further stresses those who are suffering with the effects of Multiple Sclerosis ..."When you have an opportunity to improve the quality of life for a loved one, you try to do it,"

Patricia McDowell Kimball via CCSVI in MS Toronto: Pacific Interventionalists performs over 20 venous procedures a day including central venograms, central venous angioplasties and venous stent placements giving us one of the highest volume centers on the West Coast. Our understanding and experience with the venous system and related disorders makes Pacific Interventionalists well positioned to be a leader in the treatment of patients with Chronic Cerebro-Spinal Venous Insufficiency (CCSVI).

Patricia McDowell Kimball Plagued with cold hands and feet since he was diagnosed with MS eight years ago, Harrison said they instantly felt warmer. Before the procedure Harrison said he would see double and triple in his left peripheral vision but now his vision is completely normal. MS manifests differently in each person. Harrison's speech is slurred and he has tremors. Since having the procedure his speech is clearer, he can swallow more easily, is steady on his feet and says he feels more grounded.Harrison said after the procedure he walked down nine flights of stairs without holding onto the banister and jumped in the air and landed without losing his balance.Two days after the procedure he wrote his name for the first time since 2006.

*Deb Turcotte
CCSVI at UBC MS Clinic - Information and Support Breakdown of MS Societyof Canada expenditures for 2009 from CRA (on revenue of $ 24,757,905):Charitable programs$ 11,137,065
Management and administration$ 1,522,580
Fundraising$ 11,974,646
Political activities, inside or outside Canada$ 452,022
Enduring property transferred to qualified do...nees $ 36,450
TOTAL EXPENDITURES $ 25,122,763

*Patricia McDowell Kimball Sight improved instantly, would see double and triple in left peripheral vision, now completely normal. Speech was slurred, tremors, now speech is clearer, can swallow more easily, is steady on feet, more grounded, walked down nine flights of stairs without holding onto the banister, jumped in the air, landed without losing balance. Two days after the procedure wrote name for the first time since 2006.

*Denise Graff Procedure again, next Friday! :)

Bonita Boutilier what veins are they having problems with...is this the 2nd time
where are you having it done at...

Angela Spindler Does this mean we'll all have to keep going back?

Linda Joy Re-stenosis? Same place or a new place? Good luck

Brenda Raven it will all be good Denise :) xo

*Sonia Arsenault ?"Tout un quart d'heure" à TVA est enregistré il devrait être diffusé mardi le 24 août.

*ms-ccsvi-uk Michele: I have been asked to make a short speech to open the Saturday of the conference. I am planning a Powerpoint presentation with a 5 minute video in it somewhere. The idea is to present who we are and what we have done. Is there someone out there who feels they can do a 30sec video of themselves, saying who they are and what they have done with regards to CCSVI.

*Step by Step directions on how to get the liberation treatment done in the US
Step #1: Fire your Neurologist! Do NOT allow a Dr. to be in the way of recieving treatment, learn all you can! Step #2: Do what you have to do to get an MRV. You need to be referred by a doctor...
Par : Denise Manley

*Deb Turcotte Not all IR's will require and MRV, many do it themselves. Use the doctor finder to locate and IR near you and ask. If you need and MRV and or referral use the letters here. Let me know (in private) where you live in the US, we may already have a practicing IR near you! What are you waiting for?

*Michelle Walsh From my Guru Denise Manley Not all IR's will require and MRV, many do it themselves. Use the doctor finder to locate and IR near you and ask. If you need and MRV and or referral use the letters here. Let me know (in private) where you live in the US, we may already have a practicing IR near you! What are you waiting for?

*Tessa Rushton Stress lessened... Work is onside!

*Christopher Alkenbrack My daughter and I went horseback riding today. The horse was nervous when he saw me walking with a cane, but when I got on his back, all was fine. Couldn`t feel my right leg after half an hour, but it`s ok now. Felt good.....what an amazing feeling being on a horse after all these years. Was a little off in my balance, but was able to compensate nicely for that.

*Patricia McDowell Kimball
I copied from Clifford Landry, from N.S. -
"to all out there with MS. When we were in Bulgaria and Wilma was getting tested for ccsvi I asked Dr. Godzinski what percentage of MS patients what came to him had restrictions he look me in the eyes and said 100 percent had restriction in one or more veins, either the the veins on the side ...of the neck or the veins across the chest. No MS patients did not have no blockages".
HOW MUCH MORE CLARIFYING NEEDS DOING?

Patricia McDowell Kimball From Linda Thacker via Shirley Renshaw - OK so let me get this straight: it's OK to kill MS patients with an "approved" drug (i.e. Tysabri) but it's NOT OK to liberate them with an "Experimental" treatment (i.e. angioplasty) that's minimally invasive and relatively low cost/low risk? I confess to Cog Fog but the logic of this escapes me."

*CCSVI - IVCC
QUELLES SONT VOS ATTENTES POST-ANGIOPLASTIE ?


Quelques conseils amicaux.

...
1. L'angioplastie pour corriger les problèmes sanguins chez les personnes atteintes d'une sclérose en plaques ne s'agit ni de guérison, ni de remède miracle.


2. Le repos est important. N'oubliez pas que vous venez probablement de faire un voyage outre-mer et vous avez subi des décalages horaires importants. Donnez-vous le temps de vous sentir mieux avant de vouloir vous engager trop rapidement.

3. Suivez judicieusement les conseils fournis par votre médecin traitant. Prenez les médicaments prescrits et suivez ses conseils à la lettre. Si vous vivez des difficultés, présentez-vous au bureau de votre médecin ou à une salle d'urgence au besoin.

4. Faites faire le suivi de vos tests sanguins (IRN) dès votre retour. C'est important de faire vérifier le niveau d'anticoagulants dans votre sang, surtout si vous vous êtes fait poser un « stent ».
5. Si vous avez une réapparition de symptômes, reposez-vous avant de paniquer ou faire paniquer les autres. Plusieurs personnes constatent que les symptômes reviennent, mais ils repartent plus rapidement qu'avant l'intervention.
6. Ne vous comparez surtout pas aux autres. Les améliorations sont beaucoup plus apparentes chez certaines personnes que chez d'autres. Attendez la période de stabilisation avant de vous prononcer sur le succès de votre intervention. Chaque personne est différente.
7. Laissez le temps aux veines de se régénérer.


8. Si vous croyez subir une nouvelle sténose, faites-vous vérifier. Selon les protocoles, un suivi par doppleur veineux est nécessaire (mois 3, mois 6 et après un an).


9. Restez positif. Comme toute intervention médicale, sa réussite peut dépendre en partie de votre attitude envers celle-ci et de vos attentes réalistes que vous avez énumérées avant de la subir.

Christopher Alkenbrack & Francine DeshaiesAfficher davantage
Par : Francine Deshaies

*Patrick Farrell ?"Jumpin Jaysus!" I guy with MS on a horse! Great news, Buddy!

Maria Meszaros Dekleer Living La Vida Loca!!!!

*Michelle Walsh via John Habkirk: John Habkirk Don't forget the MSRC Special CCSVI Chat Session tonight to discuss all things CCSVI with Dr Tom Gilhooly of EHC and fellow MSers 18.30 - 21.30 British Summer Time -
Anna Sousa A friends brother going to poland to get treated like all of us that have been treated with CCSVI. I wish jimmy all the best and i just can't wait to meet him when he gets back. We did a prayer -rosary at his brother franks house on tuesday to give blessings to him and for all who are suffering same or another illness... affecting friends and family .God bless toall

*CCSVI in New Zealand New opinions are always suspected, and usually opposed, without any other reason but because they are not already common.
John Locke, English philosopher.

*Claudette Dextraze Claudette Dextraze WOW!!! Que je suis contente, Veronique est tellement attentive que je ne pourrais demander mieux! Hier physio, aujourd'hui aussi, il y a tellement de bons trucs, en les pratiquant, je me peux qu'aller mieux et je vais déjà très très bien. xx³

*Lorin Powell Hi everyone from Sunny San Diego Jenny just had her 3 hour MRV it went great. We do not have the results yet but Jenny will have the procedure before the end of September. We met two other people at the clinic who had their procedures yesterday and are both enjoing their placibo. Canada this is far from over!!!!! Love Vancouver Island the ROCK!!!!

*Ang Grinch I spent today calling Vascular surgeons and Interventional Radiologists in BC, one called back and her first question was do you have MS? My answer I have CCSVI and would it matter if I did have MS? Well yes it does matter as the Vascular Surgeons will not treat MS patients. WOW blatant discrimination, but the secretar...y was very nice and basically explained why these doctors can not get involved and guess what it is because of Neurologists why can't those people see that this is not MS related it is all about CCSVI not MS I feel so frustrated. I was told to keep all contact info for this doctor and as soon as he is given permission he will start seeing people. So even the doctors that specialize in Vascular things want to get the ball rolling.