IVCC/CCSVI, liens et articles de ce samedi.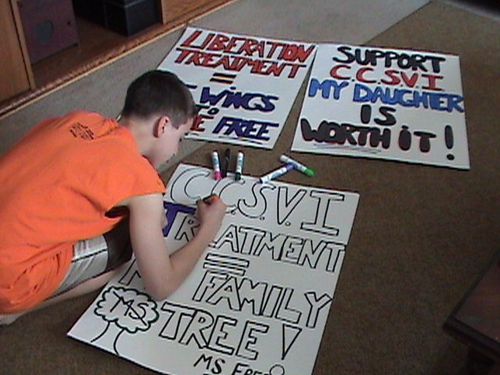 Barre de traduction google indipensable.
Vous retrouverez en liens des articles que j'ai publié en français ce matin.
*Réponse aux articles suédois et allemand négatifs, par un médecin:
Assessment of the Doepp (German), Sundström (Sweden) and Zamboni Papers by J. Pentz
et
Affichage de 14 publications.
CCSVI - Egypt Hello Dr. Sinan

I hope you are well. We continue to track CCSVI - and noticed this study. Wondering what you think?

The link is at the bottom.

Avis Favaro

CTV National News



Serious doubts have been cast over whether a vein disorder, purported to cause MS and which was uncovered last year, actually exists.

A study published online today, led by scientists from Barts and The London School of Medicine and Dentistry, part of Queen Mary, University of London , and University Hospital Charité, Humboldt University in Berlin , found no evidence supporting previous claims that blockages in veins play a significant role in MS.

The 2009 proposal, that people with MS have chronically blocked veins, which lead to a backflow of blood into their brains, was reported by a group of Italian researchers, who coined the term chronic cerebro-spinal venous sufficiency ( CCSVI).

The research triggered international media interest and caused many people with MS to believe their veins need to be scanned and widened, or "liberated" in the words of the leading author. Treatment attempts based on the theory of CCSVI resulted in two serious adverse events, one of which was fatal1.

Dr Klaus Schmierer, a clinical senior lecturer in neuroimmunology at the Blizard Institute for Cell and Molecular Science at Barts and The London, and co-author of the paper published today, said his research with the University Hospital Charité in Berlin brought CCSVI into question.

"We used virtually identical ultrasound techniques to try and reproduce the results by

Dr Zamboni and his co-researchers but we had quite different outcomes. In the 76 subjects used in our research, the blood flow in the head and neck veins was normal in everyone except for one person with MS," Dr Schmierer said.

"Although some people have tried interventional procedures to 'unblock veins' we would strongly advise against this until further investigations into CCSVI and its possible role in MS are conducted."

Dr Schmierer's fellow researchers, Florian Doepp, Jose Valdueza and Stephan Schreiber, performed an extracranial and transcranial venous ultrasound analysis of 76 subjects; 56 people with MS and 20 healthy people. None of the subjects fulfilled more than one criterion for CCSVI.

"Although we didn't find any evidence to support the theory of CCSVI, the discrepancies between the studies may be due to the inclusion in our study of blood flow analysis. We believe the comprehensive venous blood flow assessment performed in our study provides a strong basis to diagnose obstructions in the veins," Dr Schmierer said.

Further studies to evaluate this theory are underway. Preliminary results from a large study at the University of Buffalo have so far been inconclusive."

Link to study: http://www3.interscience.wiley.com/journal/123513536/abstract

il y a environ 2 mois

·

CCSVI - Egypt Dear Avis,

Thank you for your email. Even without reading the entire study, I can see many flaws in the mentioned paper. Following are my thoughts upon first review:

1- The number of participants studied is very small (56 M.S. patients and 20 control) as compared to our ongoing study (300 M.S. and 100 control, so far). Emerging data from our study shows 84% of the M.S. patients test positive for venous insufficiency as compared to only 7% in the control group.

2- In order to adhere to scientific method, the researchers need to replicate the original study and use Zamboni's criteria for the diagnosis of CCSVI. Instead, the German researchers used blood flow assessment. In fact, they admit "the discrepancies between the studies may be due to the inclusion in our study of blood flow analysis."

3- Preliminary results from a large study at the University of Buffalo have so far been inconclusive." This is not true, the results show good link between CCSVI and M.S. Preliminary results show the percentage of affected MS patients was 62.5 percent, as compared to 25.9 percent of healthy controls. 62.5% is not "inconclusive."

4- This study does not include the use of MRV or venography technology.

5- The fact that the researchers found only one patient out of 76 with CCSVI raises serious doubt due to the fact that we found 7% of our control group had stenosis.

6- This study does not address or explain patients' clinical improvment after having liberation treatment.

7- This paper is the only paper with such contrary results to all published papers linking CCSVI and M.S. It needs to be validated with more studies and larger numbers of patients.

Best regards,

Tariq
*McGuinty urges provinces to join forces on drug regimes
*
*New Pathways Magazine - July/August 2010
*Pathways, le magazine, en PDF

Local woman undergoes controversial procedure in India
Posted By Denis Langlois
Posted 3 hours ago
Amanda Marklevitz 32, of Coploys Bay near Wiarton, pushes her son Hudson 3, on his swing Friday afternoon, 5 days after returning from India where she under went the liberation treatment to relieve her multiple scleroses symptoms. The procedure was developed by Italian doctor Paolo Zamboni.--JAMES MASTERS/THE SUN TIMES/QMI AGENCY

James Masters
Six days after undergoing a controversial treatment for multiple sclerosis, Amanda Marklevitz says the pain is subsiding in her legs, swallowing food is less difficult and her depression is fading.
"I feel stronger and more awake and my energy level is much better," the 32-year-old Colpoys Bay woman said Friday.
She took her two young sons to baseball practice on her own this week for the first time and yanked weeds from her garden.
Ray Marklevitz says his daughter has a sparkle of hope in her eyes that he hasn't seen since she was diagnosed with the crippling disease.
"She's taken drugs — $22,000 worth of drugs a year — and we haven't seen anything get better, and now we've at least seen an upturn in her symptoms," he said.
Marklevitz was diagnosed with MS five years ago after an attack left her unable to walk. She had lost feeling in her feet and the numbness had rapidly moved up her leg and to her diaphragm.
Doctors at the Owen Sound hospital performed an MRI and spinal tap. They found lesions on her brain stem and spinal cord.
Marklevitz said her symptoms continued to worsen despite medication. She had to leave her job as a nurse on the surgical floor at Grey Bruce Health Services three years ago.
Walking became more difficult, she said, and she lost bladder and bowel control. She was tired all the time and had to force herself to swallow food. She began to slip into depression, brought on by the medication.
Despite the struggles and pain, Marklevitz said she has never given up hope, even though there is no cure for MS. She continued to raise money at the Owen Sound MS walk. Her team has raised $25,000 to date.
In November, Marklevitz said she watched a televised interview with Italian doctor Paolo Zamboni about a new "liberation" treatment he had developed to alleviate MS symptoms.
Zamboni's theory, which has not been proven, is that by clearing blockages in a patient's veins in the neck, or spinal cord — through an endovascular procedure — the symptoms of MS can be abated.
After watching the interview, Marklevitz said she immediately began searching for physicians willing to perform the surgery, which is not available in North America.
She found the Waterloo-based Liberation Gateway, which offers patients "an expedient path to the liberation treatment."
She was selected to be among the first groups to receive the treatment, performed by Dr. Pramod Kumar in India.
The $12,500 cost included the treatment, accommodation, 24 hours in hospital and shuttle service. A $3,700 return flight for two was extra.
The procedure is still controversial in Canada.
The MS Society of Canada is taking a cautious stance, but is donating money to fund studies. The province says it wants to await more research, through controlled studies, before offering the treatment in Ontario.
Some foreign studies have cast doubts on the procedure's success.
Many doctors believe MS is solely a neurological disease that attacks the myelin protective covering of the central nervous system. Zamboni's research suggests it is a vascular disease.
Marklevitz showed a reporter footage of her liberation procedure Friday. The medical imaging shows narrowing of her jugular veins and the procedure, using a stent and balloon, which improves her blood flow.
Doctors told Marklevitz that her left jugular vein was 70% blocked, while her right jugular was 50% blocked.
Marklevitz said she noticed a difference in her symptoms right away. She returned home Sunday and said she continues to improve.
She said her Number 1 goal is to return to work.
She credits her husband, Marty Maisonneuve, her parents Ray and Marj and family friend Keith Hepburn — who posted updates on Facebook while she was in India — with helping her through.
Marklevitz said her dream is that the procedure will soon be offered in Ontario.
Lou Dietrich, founder of Liberation Gateway Inc., said the company has arranged surgery in India for 30 Canadian patients.
Ten reported a "dramatic improvement," he said, while 10 have seen "subtle improvements." The rest "have been somewhere in the middle," he said.
He said "tens of thousands" of Canadians have MS, but few are undergoing the liberation treatment.
He attributes that largely to fear, as it is not yet offered in Canada.
Dietrich said the treatment is not a cure, but "is really about turning back the clock" for MS patients.
Marklevitz said she is a testament that the treatment works. She said she is hopeful her symptoms will continue to improve.
"As far as I can see, everything is going to get better," she said."
*
*
*
*
*
*
*
*
*
*
*